Solar Power: Feature story on a 1.1 MW solar power system for the cities of Fairfield and Vacaville, California, designed and built by SolarWorld. It's owned and operated by Sustainable Power Group of Salt Lake City, Utah. The solar power project powers the water treatment plant for the two cities.
Solar Power: Standard Solar recently completed installation a 865 kW solar array on the rooftop of Knorr Brake in Westminster, Maryland. UGI Performance Solutions is involved with the project. Apparently involves Trina solar panels, and AE Solaron inverters.
Wind Power: The 40 MW Spion Kop wind project in Colorado developed by Compass Energies for NorthWestern Energy dealt with an interesting challenge: How close should the wind turbines be to nearby missile silos? GE Energy supplied the turbines, and Ryan Companies US Inc and Carstensen Energy Inc served as the BOP contractor.
Solar Power: Installation of a 500 kW solar project at the Berkshire East ski area in Charlesmont, Massachusetts. Uses AllSun Trackers from AllEarth Renewables.
Guest Column: Helen Tocco of consultants CohnReznick on how site selection is the key to success for any renewable energy project.
For the Record: During the polar vortex that gripped much of the U.S. in January, wind energy played a critical role in keeping homeowners warm, and the lights on, as grid operators worked overtime to keep up with record-breaking winter demand, says Michael Goggin, a Senior Electric Industry Analyst at the American Wind Energy Association (AWEA).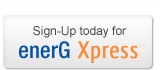 The monthly e-newsletter to compliment our print issue
First issue was released
September, 2009