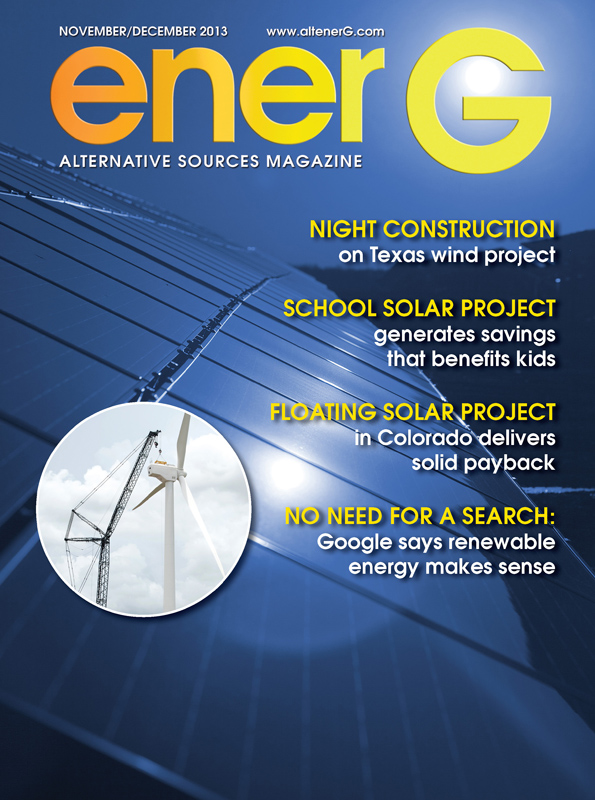 November/December 2013

Current stories are only
available in the print
version
Subscribe today!
Night moves on wind project: Due to high temperatures, Duke Energy Renewables and contractor Wanzek Construction took a different approach with building the combined 402 MW Los Vientos I and II wind power projects in Texas—they did most of the erection work at night.

Schools in—for solar power: The benefits of solar power were pretty clear for a California school district, so much so that residents had the foresight to approve a bond issue to pay for a solar power system that is going to pay for itself in very short order—and go on to generate savings that benefit their kids.

Floating solar in Colorado: Samuel Engineering and Bonfiglioli USA have completed the first floating array solar facility in Colorado, and the results have been positive, with Samuel Engineering pleased with the payback.

The complete solar racking solution for Ohio project: Solar racking manufacturer RBI Solar, Inc. worked closely with Melink Corporation, the EPC and developer of a 2.15 MW fixed ground mount solar project at Cedarville University in Cedarville, Ohio, to provide a complete racking solution, taking into account local environmental and site conditions .

For the Record: It's simple and does not require a search, says Rick Needham, Director of Energy & Sustainability at Google: Renewable energy makes sense.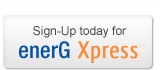 The monthly e-newsletter to compliment our print issue
First issue was released
September, 2009