Solar Power—Blistering building schedule for California solar project California contractor Rosendin Electric faced an extremely tight timeline for the Cascade Solar Farm in California, but it delivered—and completed the project in a blistering 66 days.
Solar Power—Arizona's 125 MW Arlington solar project: Profile of the Arlington Valley Solar Energy II facility--a 125-megawatt facility in Maricopa County, Arizona that is among the world's largest photovoltaic farms --for Arlington Valley Solar Energy II, part of the LS Power Group, by Fluor Corporation. Fluor also has a five year O & M contract for the new solar power facility.
Solar Power—Indianapolis Airport goes solar: In a move to generate clean energy and maximize land use, the Indianapolis Airport now has a 12.5 MW solar project, making it the largest airport solar installation in North America.
Wind Power—Wind power planning payoff: Advanced planning certainly paid off for Alliance Power Inc., whose Colorado Highlands wind project was ready to go when Tri-State Generation and Transmission needed a wind project developer to hit the ground running.
Focus on PV Cables, Connectors and Combiner Boxes… What's new in the "nuts and bolts" of the solar power business.
For the Record: President Barack Obama At a recent major speech on energy at a Walmart store—Walmart has the most installed on-site solar power capacity of any company in America—President Barack Obama outlined how renewable energy is good for the planet, and good for business.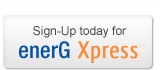 The monthly e-newsletter to compliment our print issue
First issue was released
September, 2009