Working with the weather on solar power: Canadian Solar faced some interesting weather challenges in building one of Canada's largest solar power projects, the 100 MW Grand Renewable Solar project, but the company was all over things in terms of planning, scheduling activities appropriate to the weather.
Solar power in the land of wind power: In renewable energy, Iowa is probably more well known more for wind power-being #2 in the U.S. with wind power capacity-but the state is seeing its share of solar projects, too. RER Energy Group has completed a 1.5 MW project in Cedar Falls that is now the largest community solar project in Iowa.
Tribal solar power in Nevada: First Solar and solar mounting provider TerraSmart faced a number of challenges, including tough soil conditions, in building the first and largest utility scale solar project on U.S. tribal lands in Nevada: the 250 MW Moapa Southern Paiute project.
For the Record: U.S. Senator Maria Cantwell says that regardless of your political beliefs, whether you're a Tea Partier or an environmentalist, renewable energy provides choices.
Plus… On the Wire, Advances, Numbers …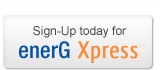 The monthly e-newsletter to compliment our print issue
First issue was released
September, 2009