Solar Power-More solar for Ontario, Canada's leading solar power province: RES Canada recently wrapped up work on two major solar projects in Ontario-Newboro 1 and Newboro IV-totaling 20 MW for SunEdison, using SunEdison Silvantis solar panels and Unirac fixed-tilt racks. The projects qualify for the province's innovative Feed-in-Tariff program.
Solar Power-On scenic Cape Cod: Solar power continues to grow quickly in Massachusetts, and one of the most recent projects-American Capital Energy's nine solar projects totaling 22 MW on scenic Cape Cod and Martha's Vineyard-included a total of 19.5 MW on capped landfills, the largest group of landfill solar projects ever built and financed in the U.S.
Wind Power-Far North wind power: Tugliq Energy is building one of the most northern wind projects in North America, at the Glencore Xstrata Raglan nickel-copper mine near the tip of the Ungava Peninsula in the Canadian province of Quebec. Enercon supplied one of its 3MW E-82 turbine for the project, and the German manufacturer's cold climate version of the turbine includes oversized components, heated blades and an elevator.
Solar Power-Exploring solar-at the Exploratorium: The Exploratorium, one of San Francisco's major tourist attractions, now has a 1.3 MW solar power system on its roof. But installing the project involved some major challenges, including the use of a barge crane due to the Exploratorium's waterfront site on the bay.
Guest Column: Iowa is leading the way in U.S. wind energy, says Debi Durham, Director of the Iowa Economic Development Authority. Iowa is the top state in the U.S. for the percentage of electricity generated by wind energy, a whopping 27.4 percent, and has some 3,216 wind turbines which generate 5,177 MW.
For the Record : A Climate Action Plan is a step towards building a world-leading clean energy economy, says Gina McCarthy, Administrator of the U.S. Environmental Protection Agency.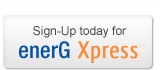 The monthly e-newsletter to compliment our print issue
First issue was released
September, 2009